Individual GII® Overhead Racks are height-adjustable and available in multiple sizes to accommodate your unique storage and ensure a custom fit for your garage. GII® Overhead Racks fit anywhere on the garage ceiling and can be configured to your specifications. Garage Innovations offers services throughout Southern California, including GII Overhead Racks and Custom Garage Accessories in Orange Country, Riverside County, San Diego, and Los Angeles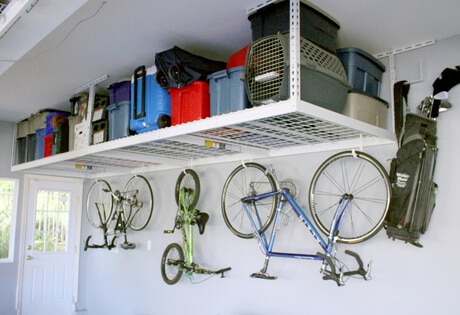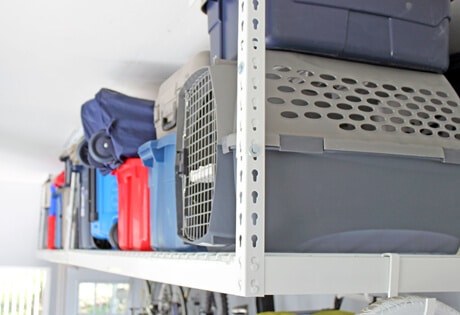 Superior Durability
The GII Overhead Rack system is built to last.
High-quality, industrial steel frame and parts
Powder-coated paint protects against rust and corrosion
Lifetime warranty
Unmatched Strength and Stability
GII Overhead Racks handles heavy storage items with ease. Units accommodate loads up to 600 lbs. GII will not rock, shake, bend, or warp.
Here's why:
Patented design with exclusive features
Heavy-duty high quality industrial steel construction
Front & rear center supports for fault tolerance and stability
Adjustable Height (20″ to 38″)
Compatible with Cabinets
GII Overhead Racks are designed for compatibility with cabinets, garage walls, and ceilings.
Multiple sizes to accommodate different cabinet depths
Store bulky items that won't fit in cabinets
Mesh-style deck helps you locate items from underneath
Open fronts accommodate easy storage and retrieval
Clean, contemporary styling
White glossy finish
Get a Free Estimate for your garage's overhead racks today. Call (800) 316-1227.